We help organizations develop and lead successful large-scale and function-level transformation programs.
Oliver Wyman works with clients to architect and facilitate successful transformation initiatives alongside specific business environments and dynamics.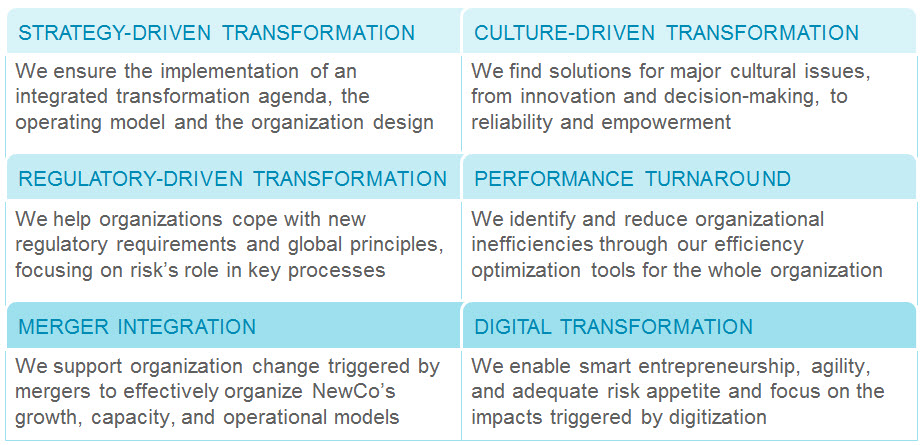 We help organizations with deep, fundamental, and often radical changes in mission, structures, culture, processes, ways of working, and people.