Der Einzelhandel hat in den kommenden Jahren an mehreren Fronten zu kämpfen. So bleibt die Weltkonjunktur vorerst geschwächt und begrenzt in vielen Märkten die Wachstumsmöglichkeiten. Zugleich gewinnen neuartige Handelskonzepte aus dem On- und Offlinebereich auf Kosten der etablierten Anbieter weiter an Boden. In diesem Umfeld gerieten bereits einige der größten und bis dahin erfolgreichsten Einzelhandelsunternehmen weltweit ins Straucheln. Die spannende Frage der nächsten Jahre wird daher sein, wie und vor allem welche Unternehmen sich in diesem Umfeld mit ihrem Geschäftsmodell behaupten können.
Antworten liefert bereits eine relativ einfache, aber wichtige Beobachtung: Einzelhandelskonzept durchlaufen eine Reihe unterschiedlicher Lebenszyklusphasen – von der Konzeption und Expansion über die Sättigung und Stagnation bis hin zum Niedergang angesichts neuer Wettbewerber. In jeder dieser Lebenszyklusphasen entscheiden unterschiedliche Faktoren und Fähigkeiten über den Erfolg. Besonders schwierig zu bewältigen ist wohl der Übergang von der Standortexpansions- in die Sättigungsphase. Die Artikel dieser Ausgabe greifen diese Thematik schwerpunktmäßig auf, beschreiben die Lebenszyklusphasen sowie die jeweiligen Erfolgsfaktoren und zeigen die Herausforderungen für etablierte Einzelhändler auf. Darüber hinaus werden Strategien für den Wettbewerb mit Niedrigpreisanbietern sowie für den Aufbau von Big-Data-Fähigkeiten und eines nachhaltigen Onlinegeschäfts diskutiert.
Aber auch die Herausforderungen im Alltag des Einzelhandels kommen in dieser Ausgabe nicht zu kurz. Die operative Steuerung, die Verbesserung von Umsatz und operativer Marge sowie die Optimierung der Kosten stehen im Fokus einiger Artikel.
Evolution, Expansion und Dann?
Jeder Einzelhändler hat seine eigene Geschichte. Aber abgesehen von den Details gibt es immer wieder klare, sich wiederholende Parallelen: Unternehmen durchleben unterschiedliche Phasen eines Lebenszyklus. Erfolg oder Scheitern im Einzelhandel läuft grundsätzlich nach dem gleichen Muster ab – häufig zu vorhersehbaren Zeitpunkten.
Es gibt vier charakteristische Lebenszyklusphasen im Einzelhandel: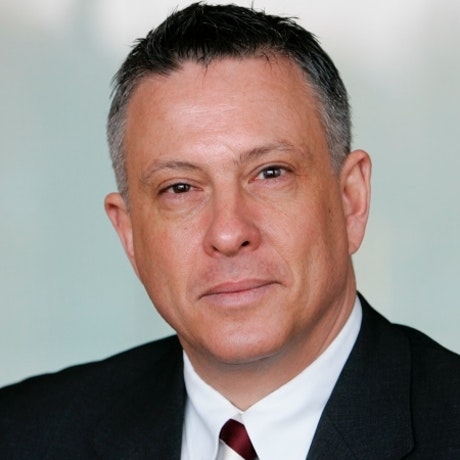 Retailers need to recognize that the game has changed and their businesses will be at risk if they don't take action now
James Bacos
Global Leader of the Retail and Consumer Goods Practice
James Bacos
Antworten 3 Fragen
1

How should retailers react to the changing retail environment?

Firstly, retailers must recognize that the world has changed, and in a big way. Then, ask what the customers want, and find ways to give it to them. That means differentiation at a micro-level: What product for what store for what customers at what price? This requires new capabilities, decision-making skills, that work at a very granular level. And it means harnessing analytics in a pragmatic, real-world way. Done right, productively takes off and share gain results. It is not an easy ride, but for those companies with vision, it is very do-able.

2

How does Oliver Wyman work with retailers to address the like-for-like challenge?

Fundamentally, we develop strategies to drive companies rapidly up the "capability staircase". We establish what capabilities they have today, where they need to "add muscle", we agree and plan, and then we realize that plan together. Typically, this means upgrading skills in pricing, promotional management, localizing assortments, improving store operations, and aligning supply chain follow-through. Crucially, it also means bringing the organization, generally many thousands of people, along for the ride!

3

What is the biggest challenge facing retailers today?

While most people say it is the disruption brought about by digital players, we believe the real challenge is much closer to home. In more and more markets, there is hardly any volume growth, and way too many stores. There is simply no more mileage to be had from opening new stores. And that means the only viable avenue for growth in sales is growth in productivity. Every year, more and more must be squeezed out of the same space. It's become a zero-sum game, and the winners will be the ones who make the best decisions.