Dieser Artikel erschien vorab bei Forbes am 10. Juli 2018.
Führungskräfte in der Fertigung in den Vereinigten Staaten (USA) und anderen Ländern sind sich einig: Im nächsten Jahrzehnt stellt die allergrößte Bedrohung für ihre Betriebe der Fachkräftemangel dar. Hintergrund sind Demografien: Eine übergroße Generation – die Babyboomer – geht allmählich in den Ruhestand, während sich in den Folgegenerationen nur wenige dafür interessieren, ihnen nachzufolgen.
Dieses Defizit betrifft viele Jobkategorien, sowohl für Facharbeiter als auch Hilfsarbeiter. Darum steht die Fertigung vielmehr einer quantitativen Lücke als einer Wissenslücke gegenüber. Es gibt schlicht nicht genügend geeignete Kandidaten für die meisten Stellenausschreibungen. Unternehmen müssen ihre Attraktivität für ihre jetzigen Arbeitskräfte erhöhen, um anderen Arbeitgebern das Abwerben ihrer Arbeitnehmer zu erschweren. Denn die Bindung von bestehenden Mitarbeitern ist mindestens genauso wichtig wie die Rekrutierung. Dabei stehen sie zahlreichen Wettbewerbern gegenüber, wie beispielsweise Technologie- und Pharmaunternehmen, die zum Teil mehr Jobsicherheit garantieren können. Ein weiteres Problem sind krankheitsbedingte Fehlzeiten, die bei einigen Fabriken temporär bei bis zu 20 Prozent liegen.
Die Kosten für die Suche, Einstellung und Ausbildung einer neuen Fachkraft liegen zwischen $500 und $5.000 pro Mitarbeiter.
Fertigungsunternehmen können diesen Entwicklungen entgegensteuern, indem sie Personalthemen aus der Kundenperspektive angehen und ihre Hilfsarbeiter mit neuen Angeboten unterstützen, von denen bislang nur Facharbeiter profitiert haben. Zum Beispiel könnte eine "Employee Journey Map" hilfreich sein, um Stress und Probleme im Leben des Mitarbeiters zu identifizieren und zu reduzieren. Besondere Mitarbeitervorteile wie flexible Arbeitszeiten, Kinderbetreuung, kostenlose Mahlzeiten oder vergünstigte Transportmöglichkeiten, die Wettbewerber nicht oder noch nicht anbieten, können dabei helfen, Mitarbeiter langfristig an ein Unternehmen zu binden.
Natürlich sind derartige Lösungen immer kostspielig, doch Hersteller müssen im Hinterkopf behalten, dass der Ist-Zustand auch alles andere als kostenfrei ist.
Exhibit: Why The Automotive Industry Has To Keep Looking For New Workers
The Rate of Employee Turnover in Durable Goods, Including Autos, Significantly Outpaces Other Industries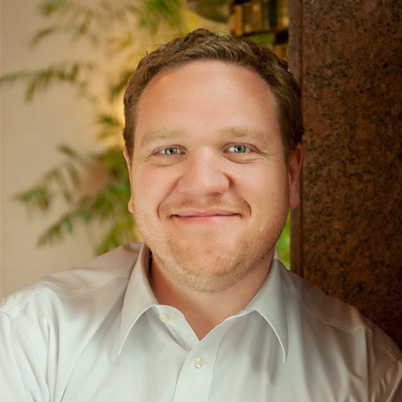 Joe Berish
Detroit-based Senior Manager in Oliver Wyman's automotive and manufacturing practices.